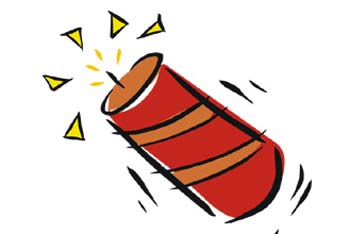 Little Miss Firecracker – Johnstown,Ohio
Six contestants will take center stage during a beach-themed Little Miss Firecracker pageant.
The pageant takes places at 7 p.m. June 27 at the Johnstown-Monroe High School Performing Arts Center.
The contestants are Kate Ruffle, 5, daughter of Joe and Holly Ruffle; Chaelynn Smith, 5, daughter of Rob and Lynn Smith; Sydney Smith, 5, daughter of Brian and Tiffany Smith; Mariah Coleman, 6, daughter of Julie Napper; Ava Madison, 6, daughter of Eddie and Shannon Madison; and Lillyinn Skinner, 6, daughter of Kevin and Tabitha Skinner.
The theme is "Beach Party U.S.A" and the contestants will dance to a beach themed opening number, said pageant director Joanne Schwab.
"It's absolutely adorable to see a young girl possess such poise and talent at such an early age and be able to display that as a representative of Johnstown," Schwab said.
For the competition, the contestants will perform an individual talent of dancing or singing. The girls also will walk the stage in a modeling segment and will participate in an individual interview.
Schwab said the contestants have been practicing for weeks getting ready for their big day.
"Rehearsals have been running smoothly," Schwab said. "Each contestant has a very unique talent that the audience will truly enjoy. I'm very proud of the progress the girls make each week."
Last year's winner, Makayla Fain, will perform the cheer routine talent that helped her win the 2011 Little Miss Firecracker. Fain also will help assist the girls in this year's pageant.
The Miss Johnstown pageant is scheduled on June 19, and the new 2012 Miss Johnstown winner will perform her talent performance at the Little Miss Firecracker pageant as well as assist in the modeling and interviewing process. She will also crown the 2012 Little Miss Firecracker winner.
Ashley Ross is the Master of Ceremonies for the pageant.
Schwab said there is no admissions fee to attend the pageant, but attendees are encouraged to bring a food or cash donation to help the Johnstown-Northridge Food Pantry.
The Johnstown Middle School and High School cheerleaders will host a bake sale at the pageant to help raise money for tumbling equipment, uniforms and cheer camp fees, Schwab said.
The Johnstown American Legion Post 254 and the 4th of July committee is sponsoring the pageant.
By JENNA GANT
ThisWeek Community News Friday June 15, 2012 7:34 PM
https://johnniesvillapizza.com/wp-content/uploads/2012/06/bang-firecracker.jpg
234
350
Villa
http://johnniesvillapizza.com/wp-content/uploads/Johnnies_Villa.png
Villa
2012-06-27 17:10:56
2017-10-14 20:45:01
Little Miss Firecracker – Johnstown,Ohio